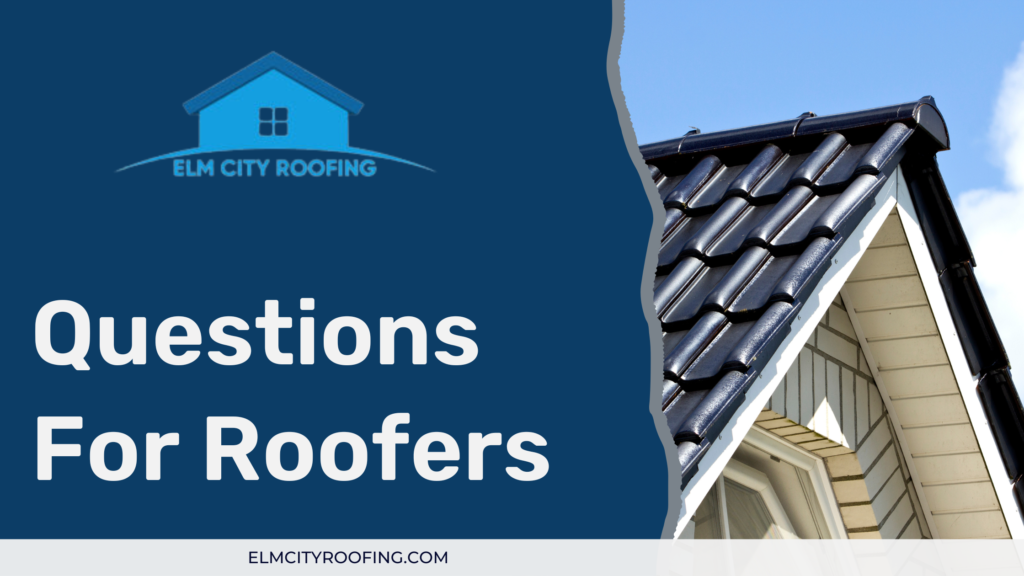 Are you planning on hiring local roofers near you? Want to get to know the roofing contractors before giving them the go signal? Ask these questions for roofers first!
If you are local to New Haven and in the process of hiring a roofing contractor, we got you covered! We have here the top questions for roofers that will help you hire the right company for your roofing needs.
So, what are the important questions for roofers you should ask?
What are your roofing qualifications? Do you have a license to operate? 
Not all states are requiring contractors to show licenses. So some may not bother to provide paperwork and qualifications. But asking for these will not hurt. Do not be afraid to ask for the contractor's identification card and qualifications.
Any CT roofing contractor that has been in the industry for quite some will be able to provide proof of work. They will be proud to show paperwork and proof of successful jobs.
Make sure the importan questions for roofers in New Haven you will hire know the local codes. And that they can ensure a safe and quality roofing service.
Do you have any work references?
Getting references is critical to hiring a CT roofing company.  You do not really want to end up on the news as a cautionary tale.  So ask your questions for roofer in local for references. Know what their past roofing work was and other services they have completed for the past 3 to 6 months.
Always double-check the background and references of the contractor. Some qualifications may be unbelievable. Do due diligence to spot red flags and avoid hiring unqualified and difficult contractors.
Are you insured and bonded?
Another question you should ask the local roofers is if they are bonded and insured. Being bonded simply means that if a problem arises and the company does not want to handle it, you can fall back on the bond company. Insurance means that all roofing contractors are fully insured with general liability.
Where is your business located?
It is crucial to pick the questions for roofers in local when searching for contractors or roofing companies. Their business must be situated within your city or neighborhood. So ask for their local phone number and business address.
Out-of-state roofing companies are harder to work with. First, they are far and difficult to reach and sometimes, do not really care about the local codes. Some companies might not even provide the proper roofing service you need and try to get away with it.
Working with a company near you is better in so many ways:
Helps make communication easy
Local roofers often follow the local prices and work quality
The common questions for Roofers in New Haven, CT are easy to call and deal with. They are easier to reach when it comes to maintenance, roof replacement, or roof repairs.
How long have you been doing roof replacements and repairs?
Roof replacement or repair is an investment. That is why it is important to ask the roofing company how long they have been in operation around your area.
Find an established local roofing company. A business that has years of experience in roof repairs and replacement is best to work with. They have the skills and tools. And although a company that has just started means cheaper prices, the quality of service might not be the best.
Make sure that the company is operating ethically and correctly. Choose a company that you can trust to provide top-notch service and care for your roof investment.
What are your roof warranties?
It is quite common to questions for roofers CT to offer a warranty on roofing materials. Some also have warranties for contractor workmanship. In most instances, local roofing companies offer 5 to 25 years. Sometimes, they even offer a lifetime warranty.
Who can help with my concerns? Can I speak directly to the boss or owner?
Another thing that should be made clear from the start is who you can speak with when problems arise. The ability to talk to the owner about your concerns is invaluable. If they take the time to communicate, you know you are being cared for as their customer.
Do you have certification from roof shingle manufacturers?
Roof single manufacturers certify the best local roofing contractors. With such certification from the manufacturer, the local roofing company can get privileges. They can offer great deals and warranties on the materials they will use for their clients.
The certification simply means that the CT roofing contractor is a reputable company. The manufacturers trust them to perform top-notch work using their products. They know that certified local roofers will install their roofing materials correctly. And help maximize the material's lifespan.
What are your safety measures to protect my property?
It is not uncommon for home renovations, roof repairs, or replacements to encounter challenges. To have peace of mind, do not be afraid to ask the questions for roofers in New Haven.
What are their plans to avoid property damage? How can they protect your landscaping, furniture, and light fixtures during the process? Are they going to be responsible when your landscaping and foliage get destroyed?
Some contractors try to remove responsibility for any damage. They will handle your property without care. Scrutinize the fine print before signing or agreeing to anything.
Now you know the important questions for roofers you should not miss asking. This list should help you find and choose the right CT questions for roofer.
The Best Roofing Contractor Near You
Elm City Roofing has been helping New Haven homeowners for years. We give the best quality roofing services. We guarantee your home will be in good shape. When you choose to work with Elm City Roofing, we will ensure our team will get the job done right the first time.
It is our top priority to reassure clients of our unparalleled services. Our entire team takes pride in our expertise and workmanship. To learn more about Elm City Roofing and the roofing services we do, contact us. We will handle your roofing needs!